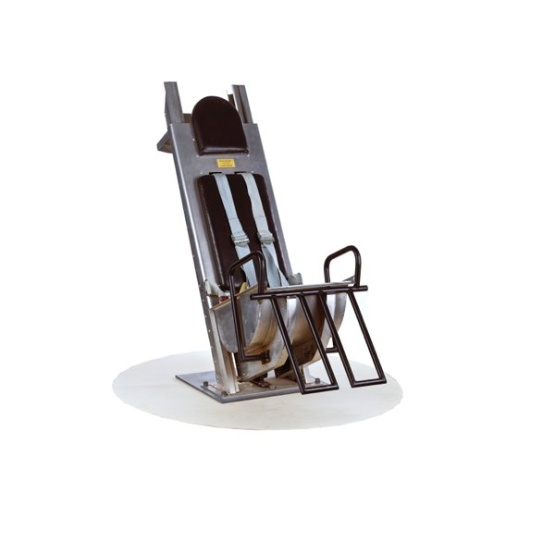 Ernst Heinkel Flugzeugwerke A.G., Rostock around 1942, height: 130 cm
The production of fast aeroplanes made it almost impossible for the pilots to free themselves and bail out from the aeroplane in the event of danger. So from 1938 Ernst Heinkel Flugzeugwerke Rostock developed the world's first ejector seat. On 13th January 1943 the test pilot, Rudolph Schenk, catapulted himself out of a Heinkel He 280. The first machine with a standard ejector seat was the He 219 night fighter. 60 crew members were able to rescue themselves using an ejector seat during the Second World War.
The ejector seats were initially tested by German engineers in Rostock and Rechlin. Later on detainees from the Sachsenhausen concentration camp had to test the seats. There are no verified findings on damage to health or victims.
Text: K. Mö.
Further exhibits from the museum on this page